• 24 hours protection • 30 days protection • Aura Air • Christmas • Christmas 2020 • Covid 19 • Covid19 • Dine out Safely • Meet safely • Safe Christmas • Safe December • Shop Safely • Zoono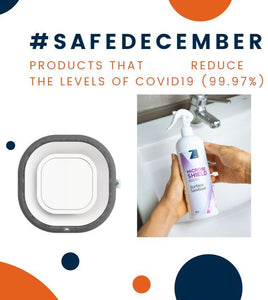 We don't have an extensive list of products, just products tried and tested by our team, products that we believe are practical in our new day to day lives.
We introduce to you Aura Air, Zoono products and our #SafeDecember project. 
Covid Safe Services, part of the Marathon Group was set up as a reaction to the global pandemic in an effort to offer usable and useful products to people and businesses in the wake of a changed world.